Blog Home
Make Your Space Sparkle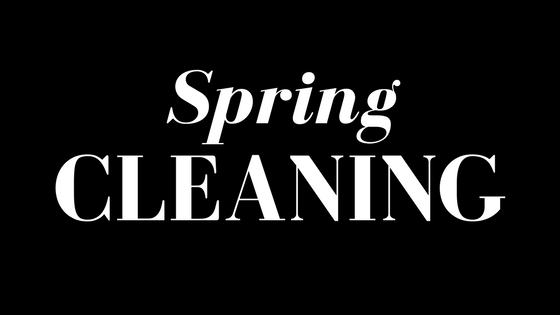 The Rumney Flats Blog has some advice to help you with your spring cleaning this year. Make your Revere, MA apartment shine using our tips. We've got some advice on doing your laundry, organizing your closet, and getting the odds and ends of your apartment cleaned. We hope that you have a great month here in Revere, MA!
Laundry
Spend an afternoon using your in-apartment washer and dryer to do your laundry. Give your winter clothes one last wash before you put them away for spring and summer. Real Simple has some advice to help you Cut Your Dry-Cleaning Bills. Learn how to clean your "dry clean only" clothing at home. All you need is some Woolite or an at-home dry cleaning kit. Click the link for instructions.
Organize Your Closet
Organize your closet using foldable shelves, shoe racks, plastic bins, baskets, and more. Real Simple has a guide to 31 Ways to Make Over Your Closets. Go through your closet carefully. Are there any items you haven't worn for a year? Donate those items to your local thrift store. Also get rid of any items that are worn down or broken. Don't be afraid to let go of an item. Ask yourself how often you anticipate wearing an item in the next year. If your answer is "once or twice," it's probably time to throw it away.
Clean Your Washer and Dryer
You've cleaned your clothes. Now it's time to clean your washer and dryer. Get rid of mold and bacteria by using bleach, vinegar, and baking soda to clean your washing machine. Your dryer needs to be cleaned of lint to help prevent fires. This article from the American Home Shield has instructions and advice on cleaning your washer and dryer.
Oven
Your oven might need to be cleaned once in awhile. All you need to clean your oven is baking soda, water, and vinegar. Make the baking soda and water into a paste, leave it in your oven for twelve hours, wipe off, and then rinse with vinegar. The Kitchn has detailed instructions on cleaning your oven here.
Do you have any spring cleaning tips for us? Leave your advice in the comments. Thanks for reading our post!